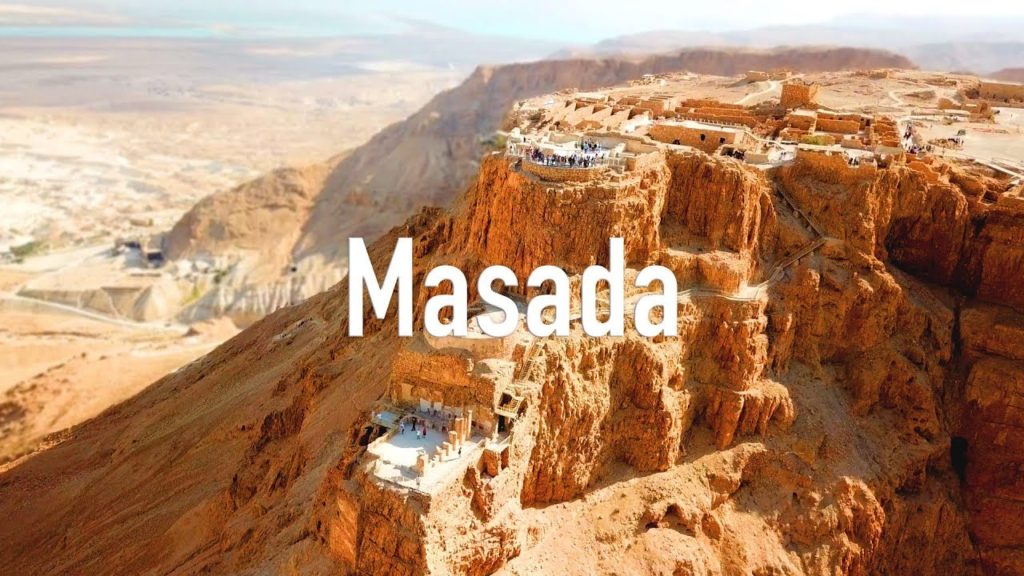 LESSON from the LAND: The Romans, led by General Titus, slaughter the Jewish people in Jerusalem in AD 70. They ransacked, burned, and tore down the Holy Temple and ran the Jewish people out of Jerusalem. Four years later, in AD 74, the 10th Legion of the Roman empire, conquered the desert fortress of Masada. So, the Jewish people lost Jerusalem in AD 70, and four years later, in AD 74, they lost Masada.
But let's now go deeper into what is called the Masada algorithm.
According to the ancient account, the Temple was set on fire on the 10th day of the Hebrew month of Av. It would have been a Sunday. The Hebrew date places it 49 days before the Feast of Trumpets. The Feast of Trumpets takes place on the new moon that begins the Hebrew month of Tishri. In the year AD 70 the new moon of Tishri took place on September 24 on our Western calendar. Forty-nine days back takes us to August 6.
And when exactly did Masada fall? According to the ancient accounts, the defenders of Masada died by their own hand on Passover, the fifteenth day of Nisan. And when did it take place on the Western calendar? In AD 74 it fell on March 31. Between the loss of Jerusalem and the fall of Masada, is a time span of 1,333 days.
God is in the RESTORATION business.
Anything LOST shall be found.
Anything BROKEN shall be restored.
On the morning of October 13, 1963, Yigael Yadin, and Israeli archaeologist, started the excavation of the desert fortress of Masada.
In 1967 the Arab world fought against Israel in what is known as the Six-Day War. This war was started by the Soviet Union sending a false report to Egypt that Israel was going to attack them. Egypt, Syria and Jordan prepared to attack Israel. At that time Jordan occupied Jerusalem and used its position to attack Israel. God gave the Israeli's a supernatural advantage and they emerged victorious against these 3 nations in only 6 days.
So, back to Masada. There was 1333 days between the fall of Jerusalem and the fall of Masada. On October 13, 1963, the excavation of Masada began. When you add the 1,333 days to the beginning of the excavation it brings us to June 7, 1967. This is the exact date of Israel's victory in the war and regaining control over Jerusalem.
So, it was 1,333 days from the loss of Jerusalem to the loss of Masada… and 1,333 days from the return to Masada to the return of Jerusalem. Down to the exact day!
Nobody human could have planned this! The Israeli soldiers enter the Lion's Gate to regain control of Jerusalem which fulfilled God's plan of restoration.
The days of destruction were the exact number of the days of restoration. Everything was divinely orchestrated by the hand of God as prophesied by the prophet Zechariah 8:4-5:
"Old men and old women shall again sit in the streets of Jerusalem… The streets of the city shall be full of boys and girls playing in its streets."